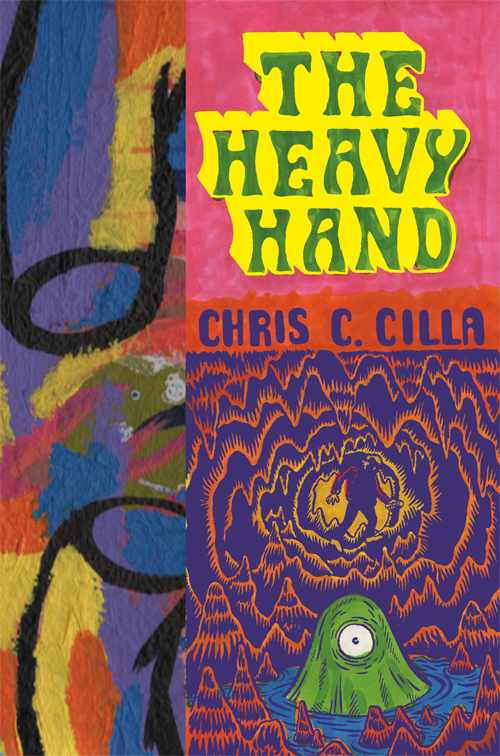 Sean T. Collins has written a great review of
The Heavy Hand
by Chris Cilla.
Check out the full article here.

"
Fascinating book, this. It combines the textural, noise-based visual aesthetic of caves and monsters and melty stuff that you may have seen from many of Chris Cilla's fellow contributors to the
Paper Rodeo
and
Kramers Ergot
anthologies with the down'n'out beer-swillin' shit-talkin' big-schnozzed characters of '90s altcomix (big noses are to alternative what big feet were to the underground), so right off the top it's doing something unexpected. And in the same way that the art is both densely intense and breezily funny, the story somehow coheres from jokey banter, grand-guignol monster attacks, and surreal non sequitur splash pages into an utterly convincing
world
.
" -Sean T. Collins,
Attentiondeficitdisorderly
.